A) Stamping Instructions
1. Press 'Reward Me'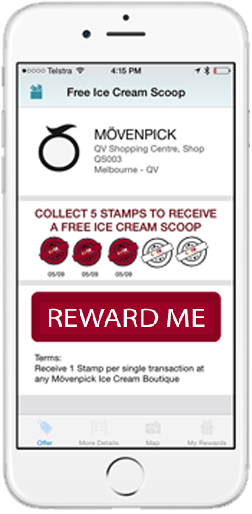 2. Collect stamps*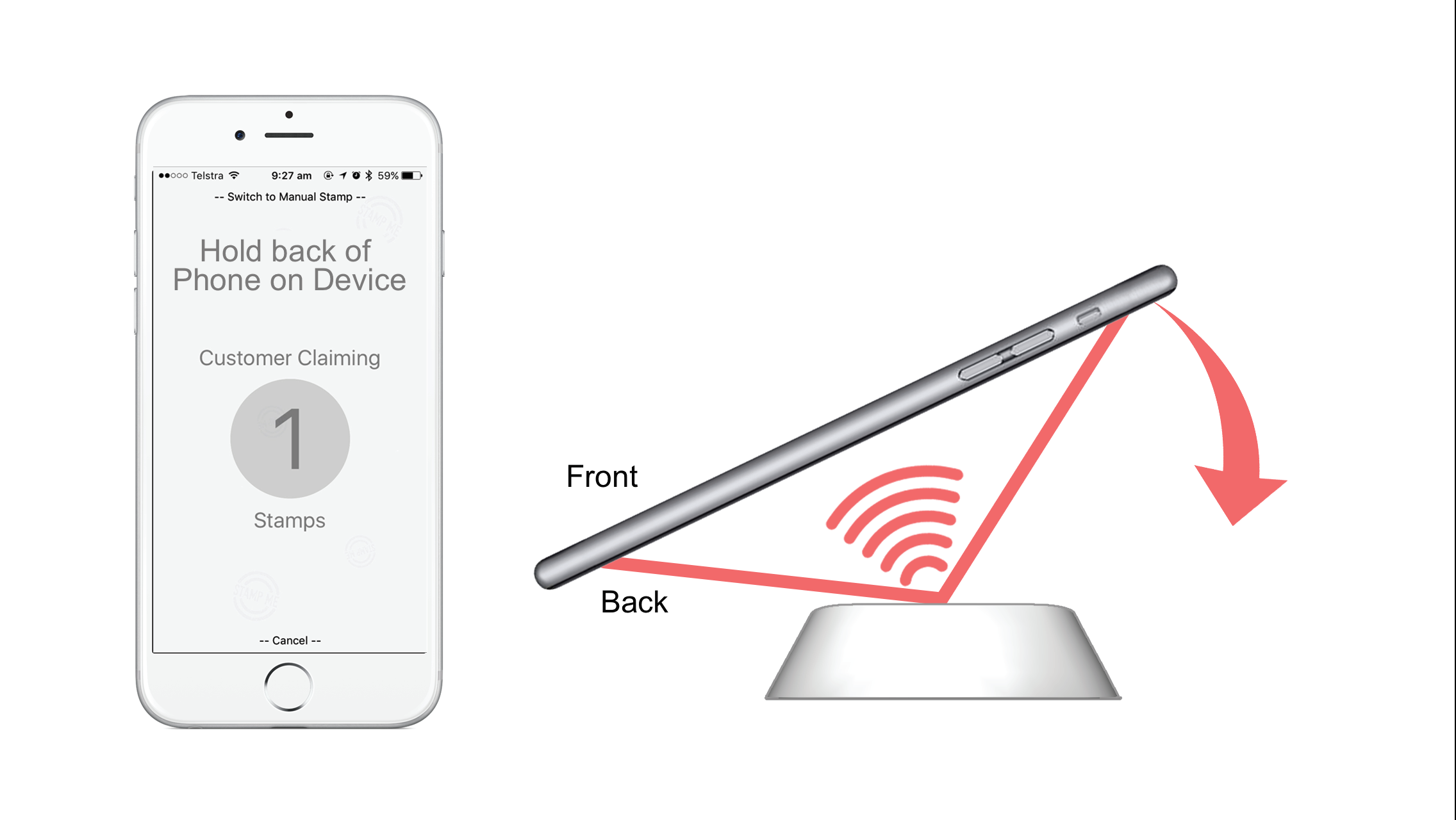 3. Succcessful Validation
B) Redemption Instructions
1. Press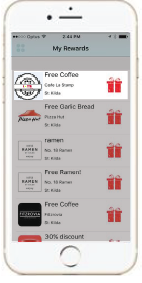 2. Press 'Yes' to trigger redemption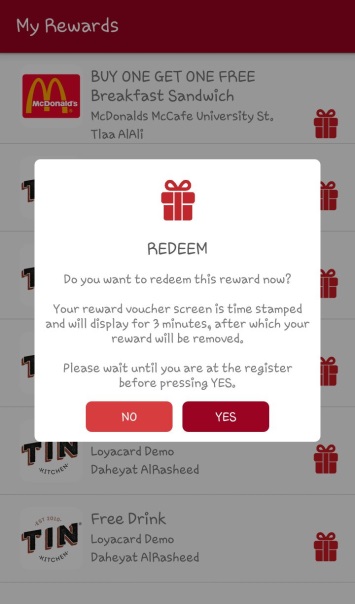 3. Show staff phone screen
C) FAQs
Visit this
link
to view videos of LoyaCard in action!
How do I turn on location services on my phone?
Simply go into your "Settings" on your phone, then "Locational Services" where you can tap the toggle to on.
Am I required to submit personal details in the settings page.
No. however, these details will be necessary to receive special offers, birthday surprises etc from your favorite businesses. Your personal information stays with us. If a business wants to contact you, they will do so through our portal. See our Privacy Policy for more detail.
What happens if I forget my password?
Simply tap on the forgot password and we will email you a new one.
What happens to My Stamps if I lose or change my Smartphone?
Your status will be maintained. Simply download the application again (it's free) and login with your email address and password.
What happens to My Stamps when I update to a later version of the application.
We will update the LoyaCard application periodically to ensure you have the best user experience. Your status on My Stamps is recorded on our database and will be maintained.
Does LoyaCard work where I have no mobile reception?
Yes. Your Stamps will be verified and updated once you move back into an area with reception.
How do I delete or remove myself from the LoyaCard application?
We would be sorry to see you go, but simply go into Settings (bottom left hand corner of the main menu). The Delete Account button is located at the bottom of the screen.
What happens if the owner does not make good on their offer?
The business has first right of refusal. If you are not satisfied, contact us to see if we can't find a resolution. See Terms and Conditions.
Removing stamps
The business reserves the right to remove Stamps from your account in the event of mistake or fraud. See Terms and Conditions.
Can I run the same LoyaCard application across several mobile phones?
Yes, you'll just need to sign in each time.
What type of businesses are on LoyaCard?
A broad range of businesses across variety of categories are on LoyaCard. These include Cafes, Hotels & Restaurants, Fast Food, Car Washes, Clothing Alterations, Dry Cleaners, Beauty, Hair, Massage, Sports & Recreation, Retail.
If you see any other businesses that you think should be on LoyaCard, please contact us at info@loyacard.com